Επισκόπηση
Updated On:
21 November 2023
Περιγραφή
Korinthos, detached house of 177 sqm, 3 levels of ground floor, 1st and 2nd floor in the area of Sikyonas and is located on a plot of 1.200 sq.m. It consists of: 5 bedrooms, 2 bathrooms, 2 kitchens. It has been built in 1980. The heating of the property is Autonomous with Oil, it has wooden frames.
Velina , is located in the northeastern part of Mount Ziria at an altitude of 930m and is built at the edge of a dense black pine forest. The name of the village is of Slavic origin, as 'belina' means 'variegated and grassy place'. It is 22km from Kiato , 49km from Lake Doxa , 24km from Lake Stymphalia . In Velina Corinthia a detached house with unlimited views is for sale, which extends on three levels. On the ground floor there is an unfinished guest house of 45 sqm and an open storage room of 50 sqm.The first floor is 92 sqm and includes 3 bedrooms, living room with fireplace, kitchen, hall and a bathroom. The attic is 40 sqm and includes 1 bedroom. The floors are stone except for the attic and bedrooms which are wooden. Stone cladding inside -outside except bedrooms.It has wooden frames, the roof is tiled with double insulated background, has autonomous heating – central, oil boiler, boiler 200 liters. And central generator 8kw oil. Front verandas 2.5 m opening. And verandas in each bedroom. The generator is extra there is normally electricity. The house is built in 1980, within a 1.2 acre plot, fenced, where there is parking and covered BBQ energy certificate: Sub version and the floors are: Wood, Stone, Storage, Attic.
Property Id : 185297
Price: 280.000 €
Property Size: 177 m2
Bedrooms: 5
Bathrooms: 2
Property Code: 185297
Έτος Κατασκευής: 1980
ILIST Code: 420419
Τύπος Ακινήτου: Μη διαθέσιμο
Κατάσταση ακινήτου: Μη διαθέσιμο
Πάρκινγκ: Μη διαθέσιμο
Κριτικές Ακινήτων
You need to
login

in order to post a review
Παρόμοιες καταχωρίσεις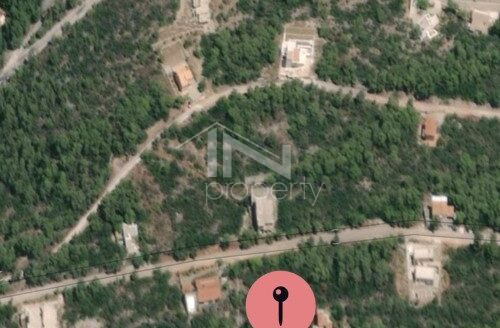 68.000 €
Korinthos, plot of land 1sq.m., Mikro Amoni, s.d. 0,4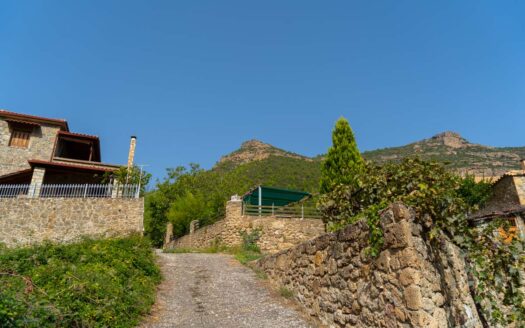 35.000 €
Eurostini, plot of 380 sqm, perfect, buildable.
395.000 €
Derveni, detached house of 135 sqm on a plot of 220sqm. It consists of 2 levels, elevated
...